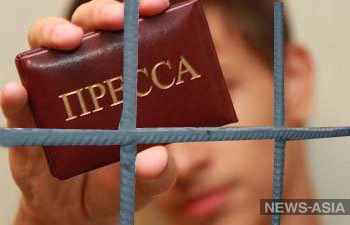 The day before, on April 16, at a meeting in the Kyrgyz parliament, the head of the intelligence service Shamil Atakhanov publicly announced that he intends to censor the Internet, in particular, to monitor the content of Kyrgyz sites. According to the chairman of the State National Security Committee of KR they have already signed several contracts with firms that specialize in search engine software. Within 3-4 months Kirnete, in fact, the direct censorship will be introduced.
In the future cooperation with the National Security Committee programmers allow security officers to track information content of any website. The committee will pay special attention to local news agencies, which, according to their data, periodically publishes articles on banned topics about nationalism, ethnic and religious conflicts, and so on. However Atakhanov forgot to mention one more component - the local newspapers, which by their content, often times "do their job better" than ordinary Kyrgyz journalists, including Russian, but for their chauvinistic remarks were not punished, and vice versa - is praised and popularized.
The initiative caused controversial reaction in the community, but journalists have embraced information Atakhanova negatively, because for them this is a violation of the principles of freedom of speech and the lack of legislative framework in Kyrgyzstan for censoring the Internet space.
- This is a private affair of the State Committee of National Security - said political analyst, journalist and senior fellow at the Institute of Oriental Studies, Russian Academy of Sciences, Alexander Knyazev.
Somewhat similar views expressed Portal News - Asia and the General Director of "Channel Five" Eugene Berdnikov.
- I can not say that I completely "over", - said the journalist. - But if the National Security Committee will publish and agree with the public criteria of what content is correct and what is not, and will strictly adhere to these criteria, the idea has a right to exist. The problem is that nobody ever sees these criteria. National Security Committee, as always, will refer to the privacy and so on. And as a result any information published on this site may be "inappropriate content". Moreover, with the rise of Internet technology, where is the guarantee that the next step will not control user utterances in social networks?
- To be honest, this decision can be treated in two ways - said journalist Dmitry Orlov, the head of the Analytical Center "Strategy for the East-West". - You can monitor Internet content under the pretext of combating terrorism, for extremist statements, and other similar things. And it is possible under the same pretext to take measures against undesirable regime people.
In the United States after September 11, Americans also began to actively pursue online monitoring. And there with human rights defenders, journalists walk angry.
Recall that, by Kyrgyz law Internet resources are not the media, and therefore can not fall under the provisions of the law "On Mass Media", which provides for restrictions on the content of articles, including religious and nationalistic themes.
Liked this post? Why not to
Subscribe to Unblock Blocked Site news by Email for FREE