The Internet is familiar to everyone. Nowadays Internet content is very important, that is why all world powers want to control it.
So, who will control it?
Today the main Internet regulators are several American non-government organizations. they are IETF, W3C and ICANN. Officially they do not depend on governmental and intergovernmental organizations. But practically American authorities have a great influence on them.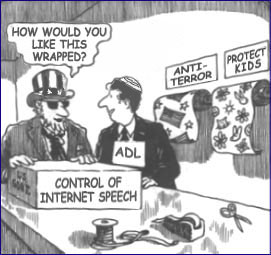 Russia, China, India, Brazil and Iran are the countries that support the extension of ITU power. USA afraid that if this countries get the right to influence the Network regulatory policy they will limit the freedom of speech and raise censorship.
Independent
Internet in fact is
between the devil and the deep sea
. The regulated companies are in the USA and they are influenced by the American Power. From the other side if the Iran, China or Saudi Arabia get the right to vote it is unlikely that the Internet will be as free as now.
Washington worries the possibility of the Internet control transfers to UNO as it was announced by the USA State Deputy. According to experts Americans concerns primary are connected with economic interests. Huge American Internet corporations want to influence on rules that regulates the Internet. In general experts believe that the USA opinion is a combined position of all biggest Internet companies.
Liked this post? Why not to
Subscribe to Unblock Blocked Site news by Email for FREE