August 27, 1882, Emperor Alexander III introduced the "Provisional Rules on the Press."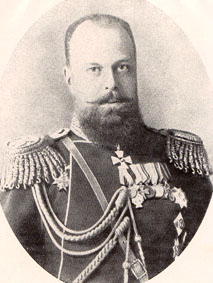 Rules finally secured in Russia "punitive censorship." Under the rules, the publication after the third warning had to represent the next available number in the censorship on the eve of their release. State had maximum control over the press, up to the right to close all editions and deprive them of the editor and publishing right. Development of the first edition of the Rules.The right to close any publication was given not only to the
Minister for Internal Affairs
but also to the Head of the Synod. Control of the press belongs to the High Commission for the Press - a special body of the four ministers: Education Minister,
Minister for Internal Affairs
, Minister of Justice and the Head of the Holy Synod.
Strengthening of censorship led to the mass closure of periodicals in Russia.
For the time of the Alexander III reign 72 books was banned (among them were Leo Tolstoy, Leskov works).
Liked this post? Why not to
Subscribe to Unblock Blocked Site news by Email for FREE